BASENJI info

Basenji Informationen mit vielen Fotos

Basenji Buch online
Basenji Information with many Pictures
Basenji Book online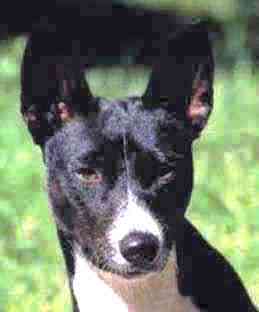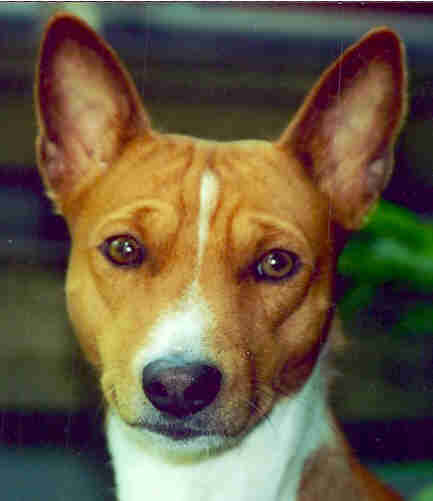 Der Basenji bellt fast nicht, anatomisch bedingt.
The Basenji is a silent dog, nearly barkless dog.
Inhalt
Seitenverzeichnis alphabetisch
Entdeckung der Basenjis in Afrika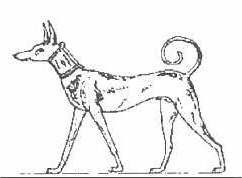 Afrika Expeditionen Basenji Geschichte Pharaonenzeit
Basenji Heimat Pygmäen Schensi Hunde
Basenji Charakter Basenji Eigenschaften Basenji Sprache
Mehr als 1 Basenji Partner Mensch Hund Basenji Ernährung
Basenji Erziehung Allein bleiben Gassi gehen
Basenji Zucht Basenji Welpen Standard
Basenji Gesundheitsvorsorge Krankheiten
Tierarztbesuch Basenji Alter Lebensende Abschied nehmen
Art Basenji Basenji Literatur Basenji Links Basenji Tipps
Unsere Basenjis Basenjis und wir Unser Basenji Garten
CONTENT
Discovery of the Basenjis in Africa

Africa Expeditions Basenji History Pharaohs Age

Basenji Homeland Pygmies Schensi Dogs
Basenji Character Basenji Characteristics Basenji Language
More than 1 Basenji Partner Man Dog Basenji Nutrition
Basenji Training Staying alone Basenji Exercise
Basenji Breeding Basenji Puppies Standard
Basenji Health Care Basenji Illness At the Veterinarian
Basenji Age End of Life Saying Goodbye
Basenji Art Basenji Literature Basenji links Basenji Hints
Our Basenjis Basenjis and we Our Basenji Garden

Basenji information
Das erste Basenji Buch online CoCopyright® of all sites by Ulrike Brammer

No part of these sites may be reproduced without written permission of the autho

r.

update continuous
Trotz sorgfältiger inhaltlicher Kontrolle übernehmen wir keine Haftung für die inhalte externer Links.
Für den Inhalt der verlinkten Seiten sind ausschließlich deren Betreiber verantwortlich.
The owner of this site assumes no liability for the content of its website links.
The linked sites are the sole responsibility of their owners.
Impressum Deutschland